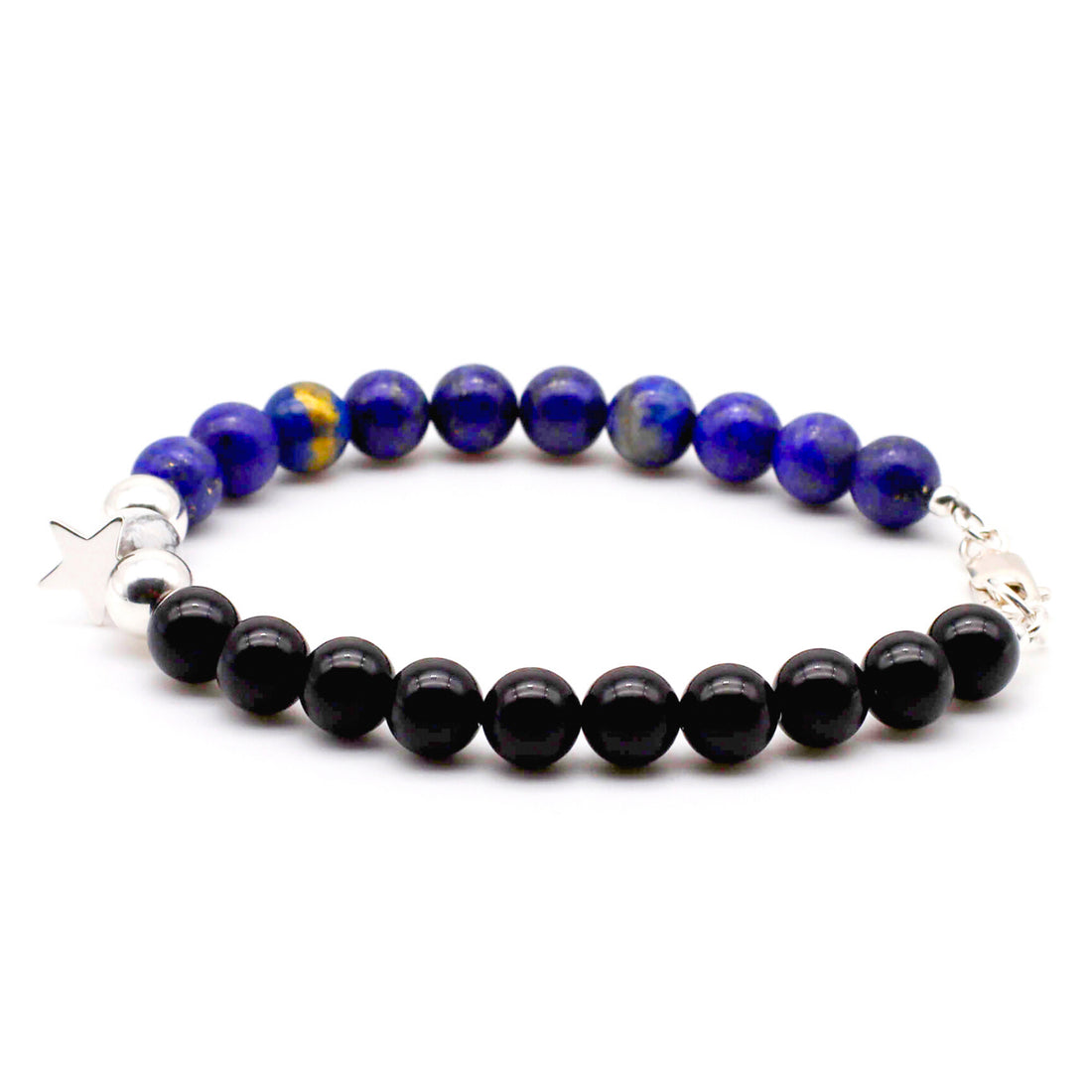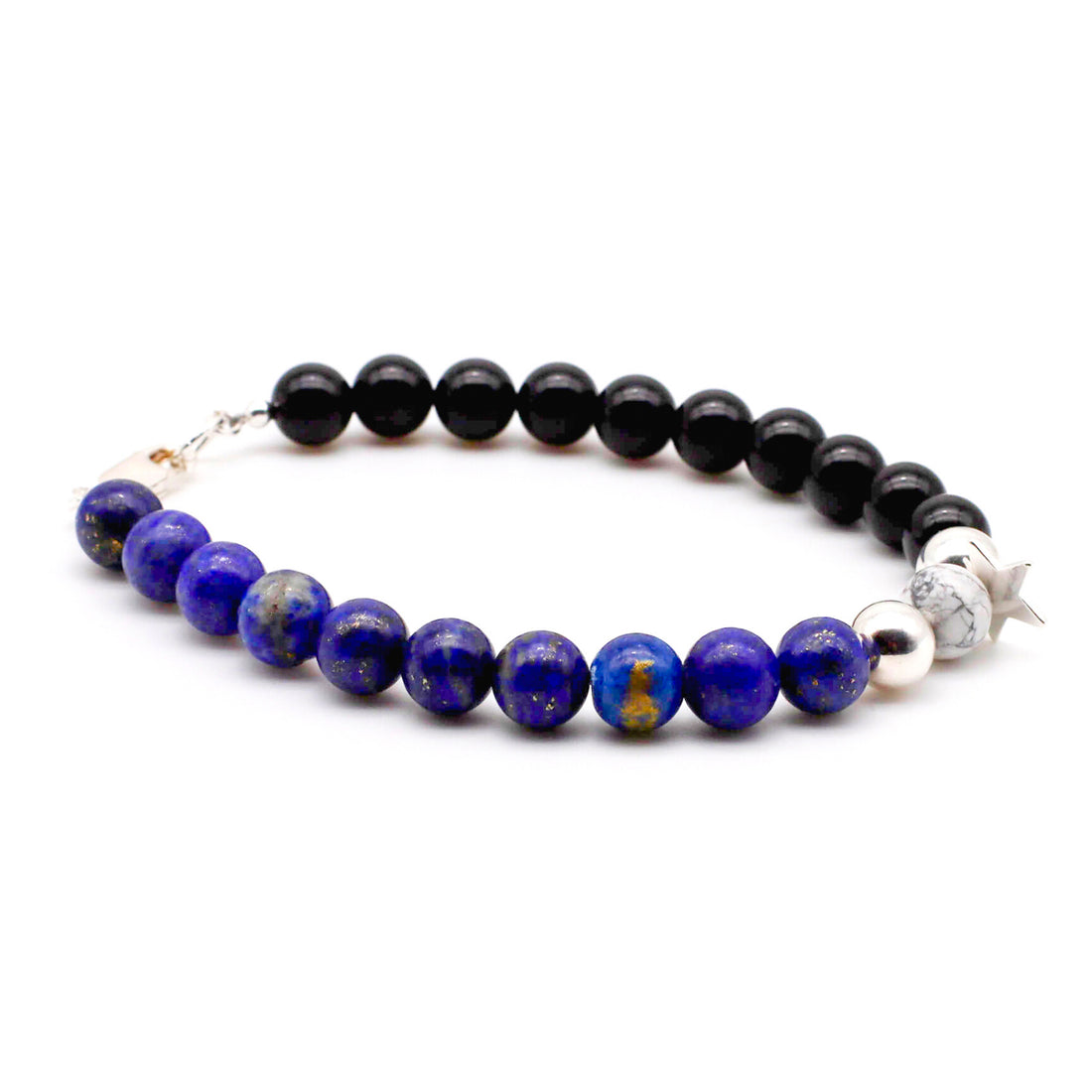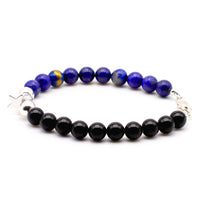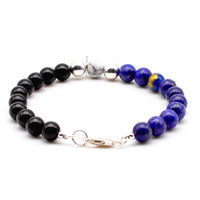 Lapis Lazuli and Onyx with Silver Bracelet
Lapis Lazuli and Onyx with Silver Bracelet

8mm Lapis Lazuli gemstone
8mm Howlite gemstone
8mm Onyx gemstone
8mm 925 Sterling silver beads, star and lobster claps

For best fitting, please measure your wrist before ordering
All of our jewellery are crafted by hand in small batches, using natural semi-precious stones or freshwater pearls. The beauty in this is that being natural, the beads may have slight variations in colour and size so that every piece we make is special.
Choosing the right size for your bracelet is very important: a good fit should be comfortable on the wrist, so the bracelet can look great and last a lifetime.

Use a piece of string to gauge how you want your bracelet to fit your wrist. Measure the string with a measuring tape.

Extra small - 15-16cm
Small - 16-17cm
Medium - 17-18cm
Large - 18-19cm
Extra large - 19-20cm

If your wrist falls out of this range, don't worry, contact us and we will have it made for you. Price may vary if the size is above 20cm.
Last on, first off.
Gemstones jewellery can be the longest-lasting part of your jewellery collection, provided you wear them responsibly. When in doubt, remember, last to put on and first to take off to ensure it stays out of range of hairspray, perfume, lotion and other chemicals that might damage your jewellery. 

Avoid scratching
To avoid accidental impacts or damage, remember to remove your jewellery before doing strenuous activity e.g. gardening, sporting activities or even washing the dishes.

Clean them regularly
Regularly cleaning your jewellery avoids buildup of chemicals and debris that may be harmful, causing further scratching and future discolouration to your gemstones.
Find the perfect jewellery to gift to a loved one, family or friend; or treat yourself to a piece that matches your style, occasion or mood.