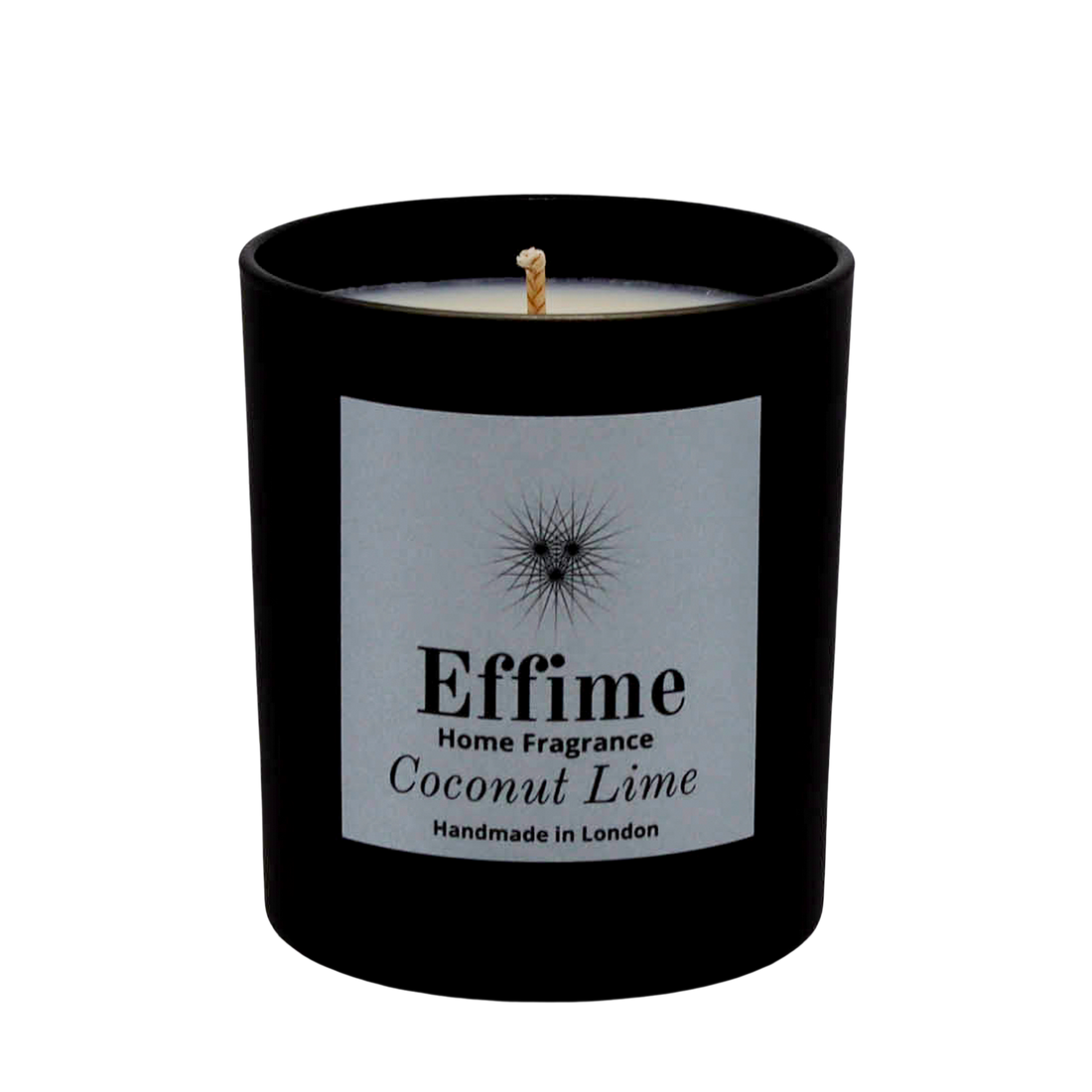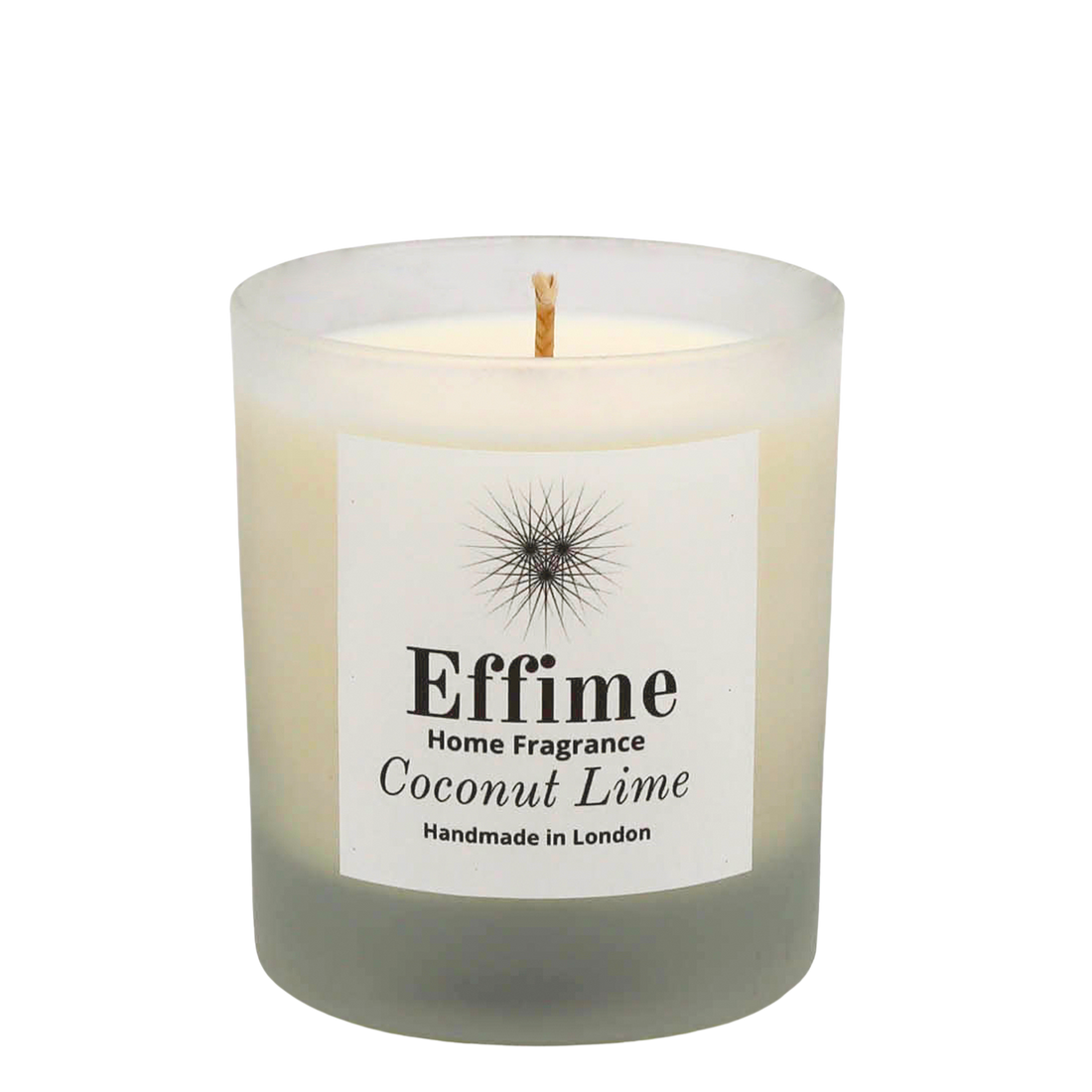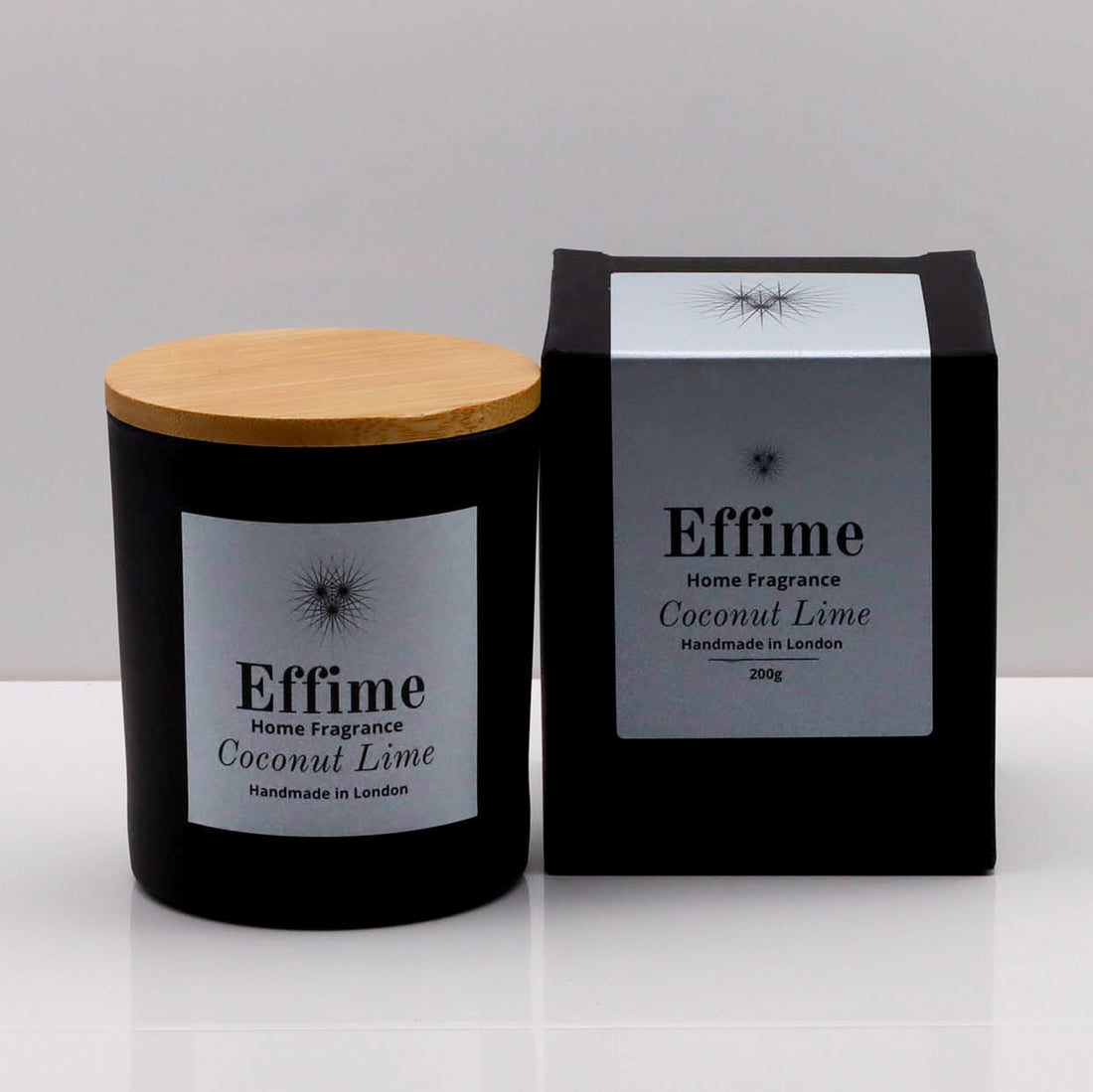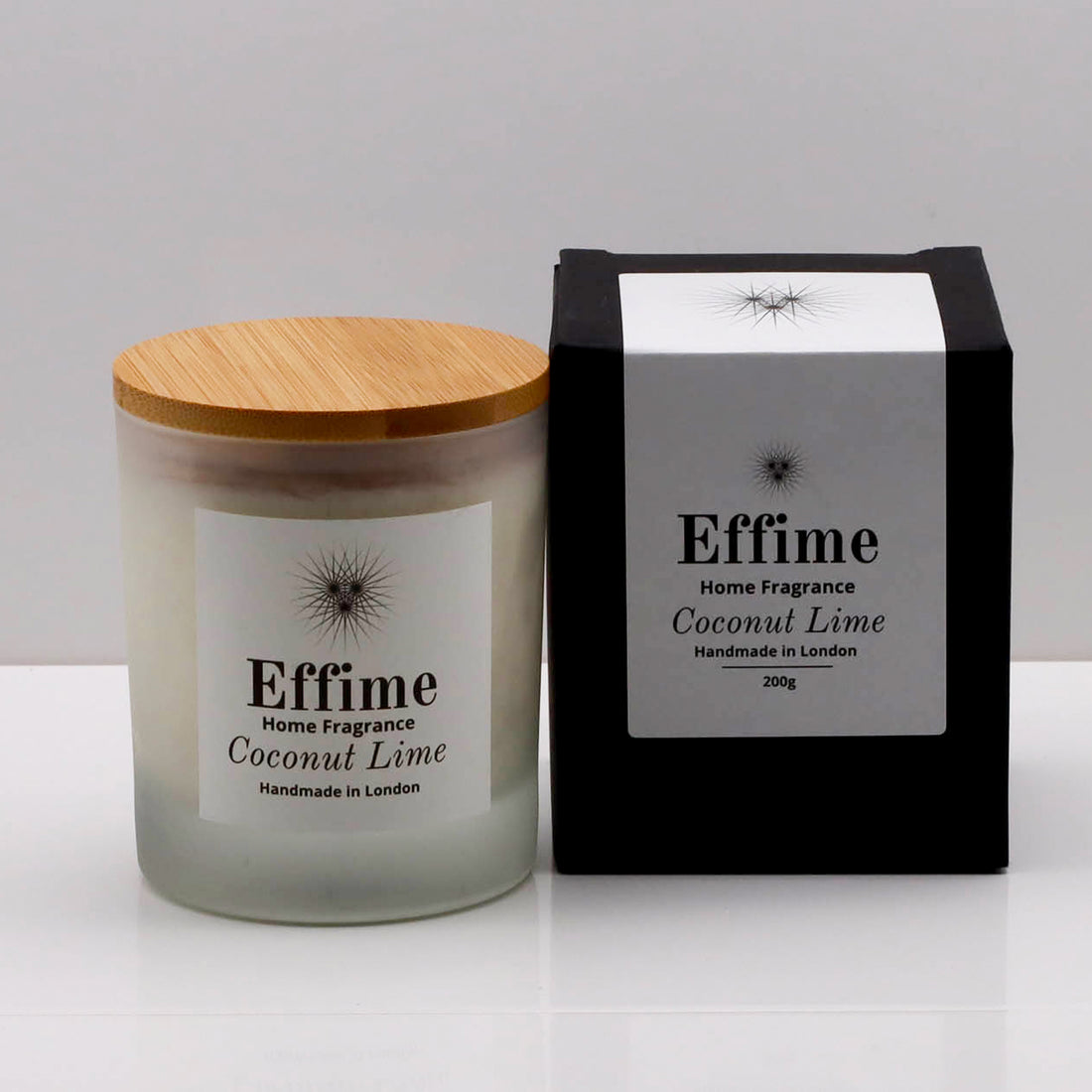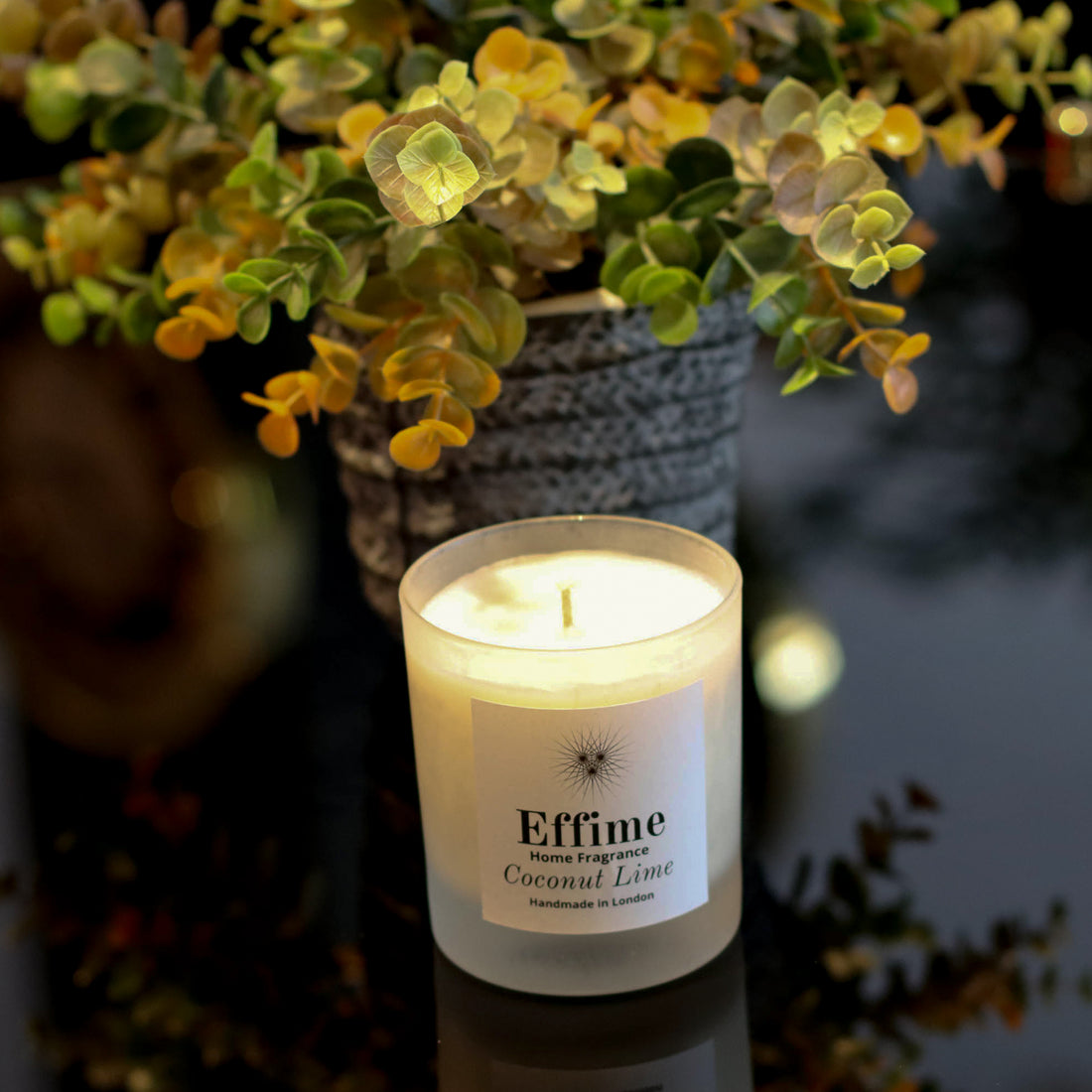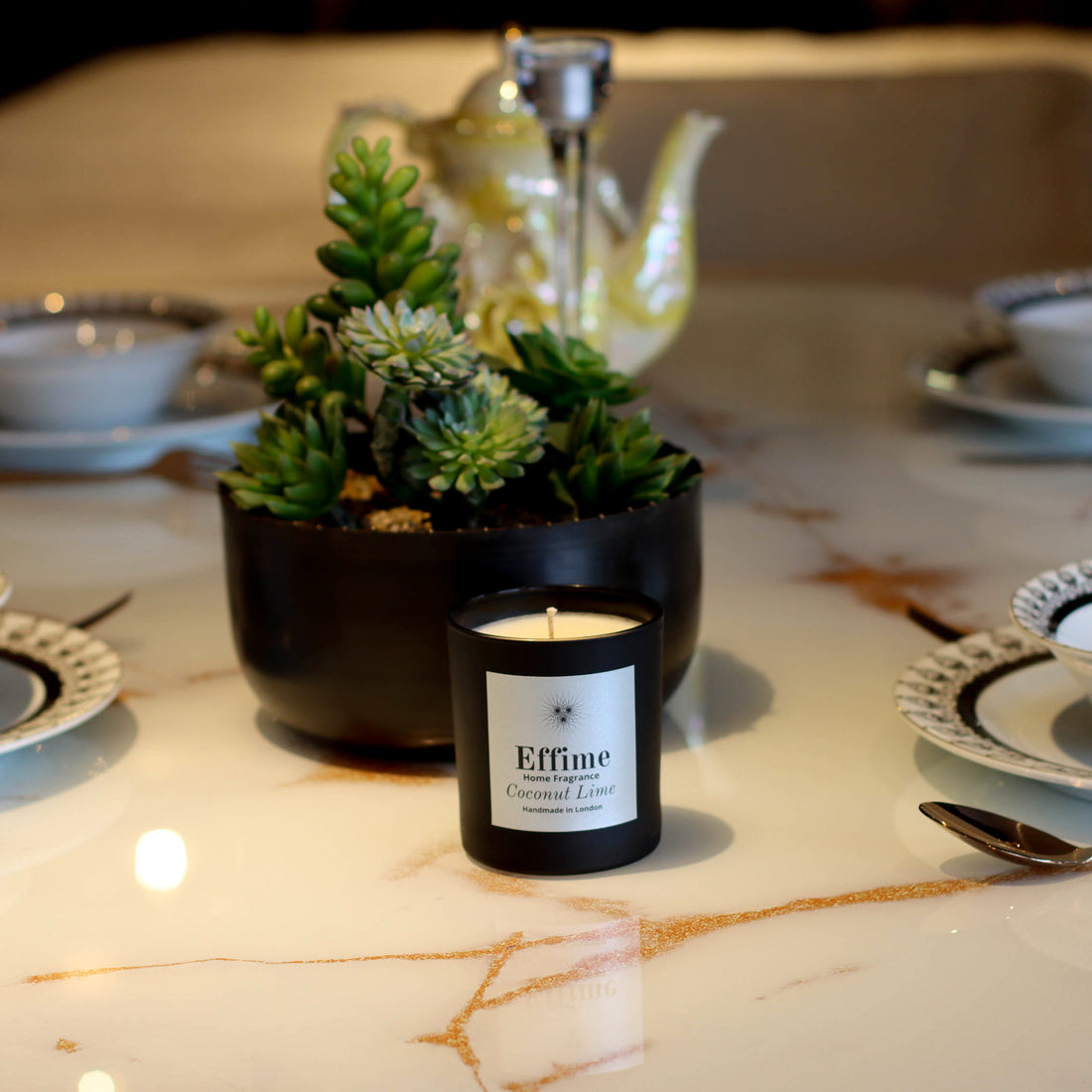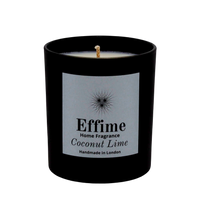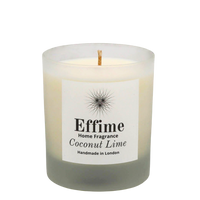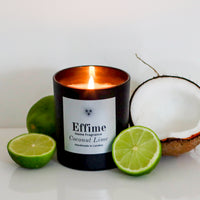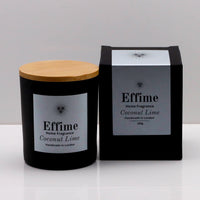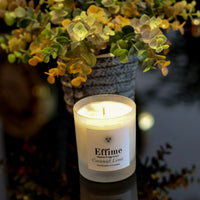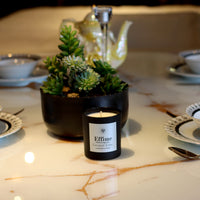 Welcome total relaxation with exotic notes that will invite tranquility. Creamy coconut, zesty lime, sweet orange and crisp apple make the perfect pairing with subtle floral notes fused with luscious sweet vanilla, musk and gentle wood.
Fragrance Style: Fruity/Fresh
100% Soy Wax
Vegan Friendly
Cruelty Free
Clean Burning
Long Lasting
High Quality Fragrance Oils
Perfectly Balanced For A Strong But Not Overpowering Scent.
Burning Time: 30-40 hours
Net Weight 200g
Each candle is hand poured into a beautiful glass jar with complimentary wooden lid. 
Please note that each of our candles are handmade and thus may have small aesthetic variances between them. This means that the candle you receive may look slightly different from the one pictured. This is nothing to worry about, your candle was still made with loving care and one thing that does not vary between our candles is the quality of our ingredients.
Our candles are made with 100% natural soy wax, which burns cleanly, filling your home with approximately 40 hours of luxurious fragrance. All our candles come ready boxed, making it the perfect gift.
Ensure your first burn is at least two hours long to avoid tunnelling.
Let the wax melt all the way to the edge.
Try to resist the urge to burn for more than four hours.   
As general housekeeping, you should trim the wick to make sure there's an even burn and you're not left with an unruly flame. 
We suggest trimming between 5-7mm if you see the wick clumping or 'mushrooming' at the top.
Recentring your wick may sound like an odd thing to do, but it is just as important as trimming the wick and carrying out the first burn. It is important that you recentre the wick once the wick itself has cooled, but the wax is still soft, otherwise it won't move! If you have a wick which is off-centre, this could lead to complications with your candle such as an uneven burn or black soot on the side of the vessel. Burning the candle for too long can cause the wick to become off-centre which isn't uncommon, but make sure to recentre to get a cleaner burn next time.
Do not burn the candle if there is less than 1cm of wax.
Never leave the burning candle unattended.
Store the candle in a cool and dry place.
Keep out of direct sunlight as this could cause discolouring and potentially affect the wax as may melt in the heat.