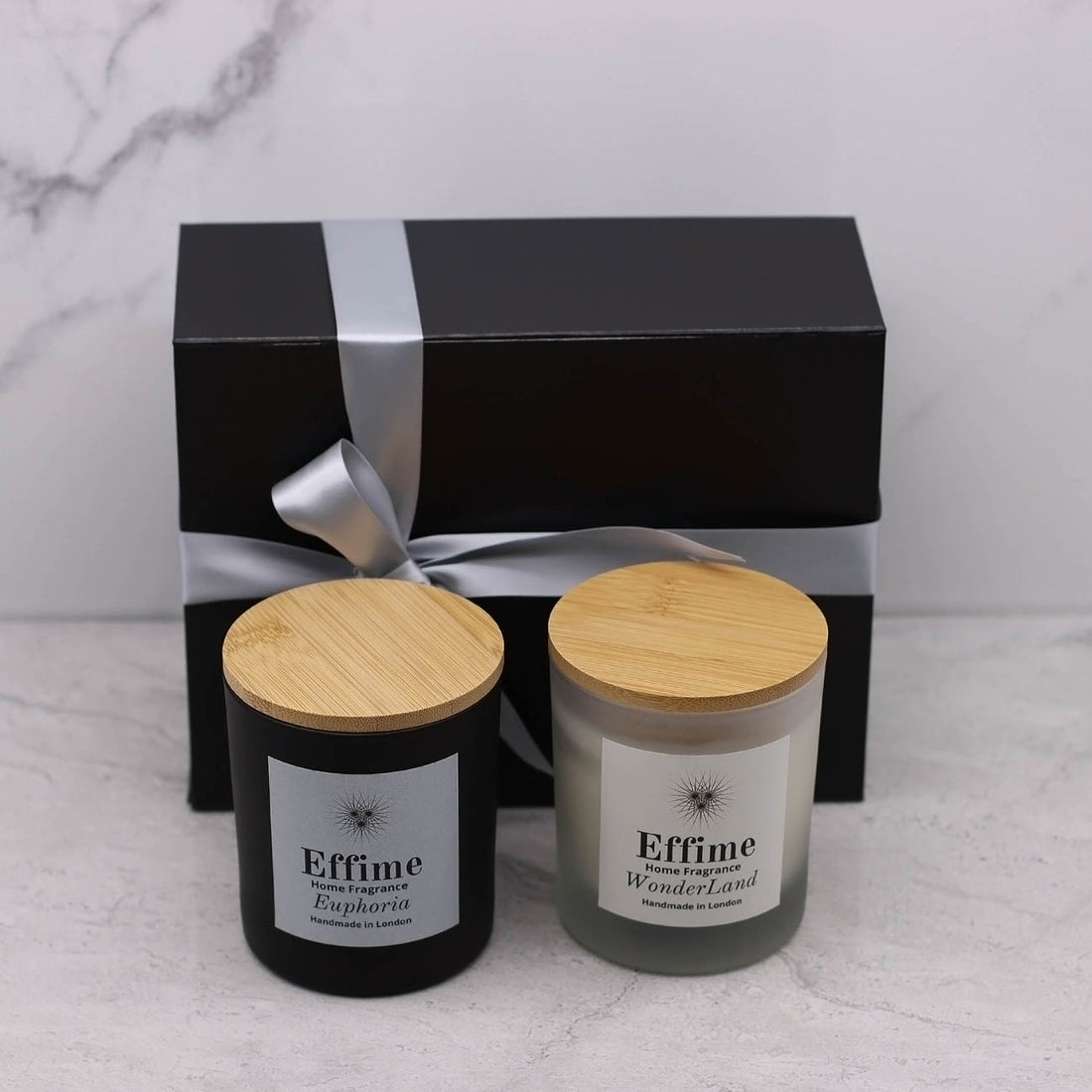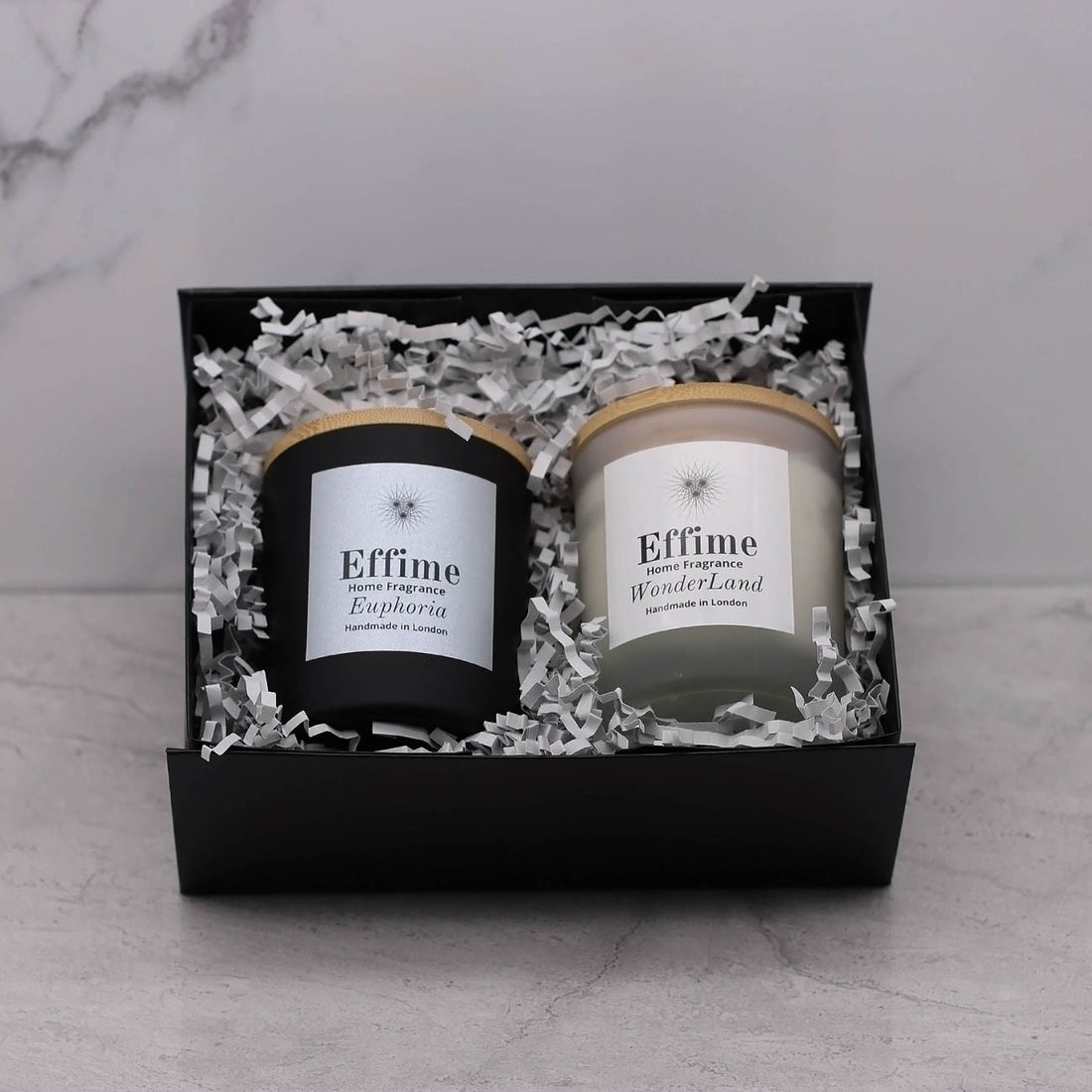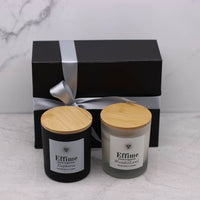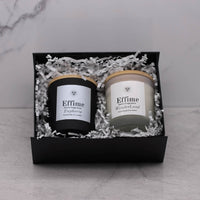 Euphoria and Wonderland Candles Gift Set
This beautiful gift set features: 1x 200g candle – Euphoria and 1x 200g candle - Wonderland. This gift set will give you an infusion of sweet and fruity scent notes presented in a black gift box with a silver ribbon.

At Effime Home, we believe we can help to do our bit for the environment one box at a time, which is why our gift boxes are sturdy and recyclable so they can be reused to store keepsakes or anything you like.
**Colour of the candle jar may vary**