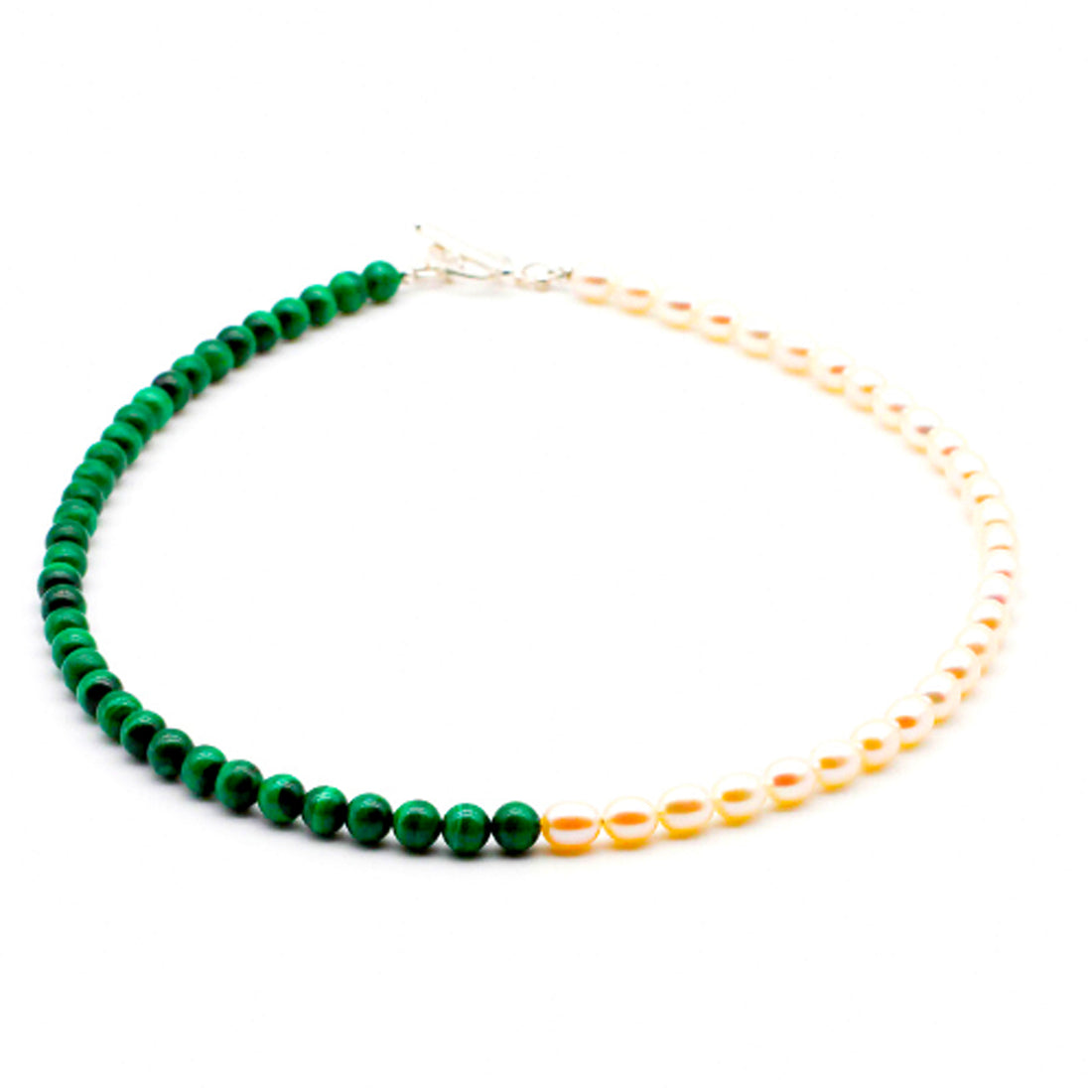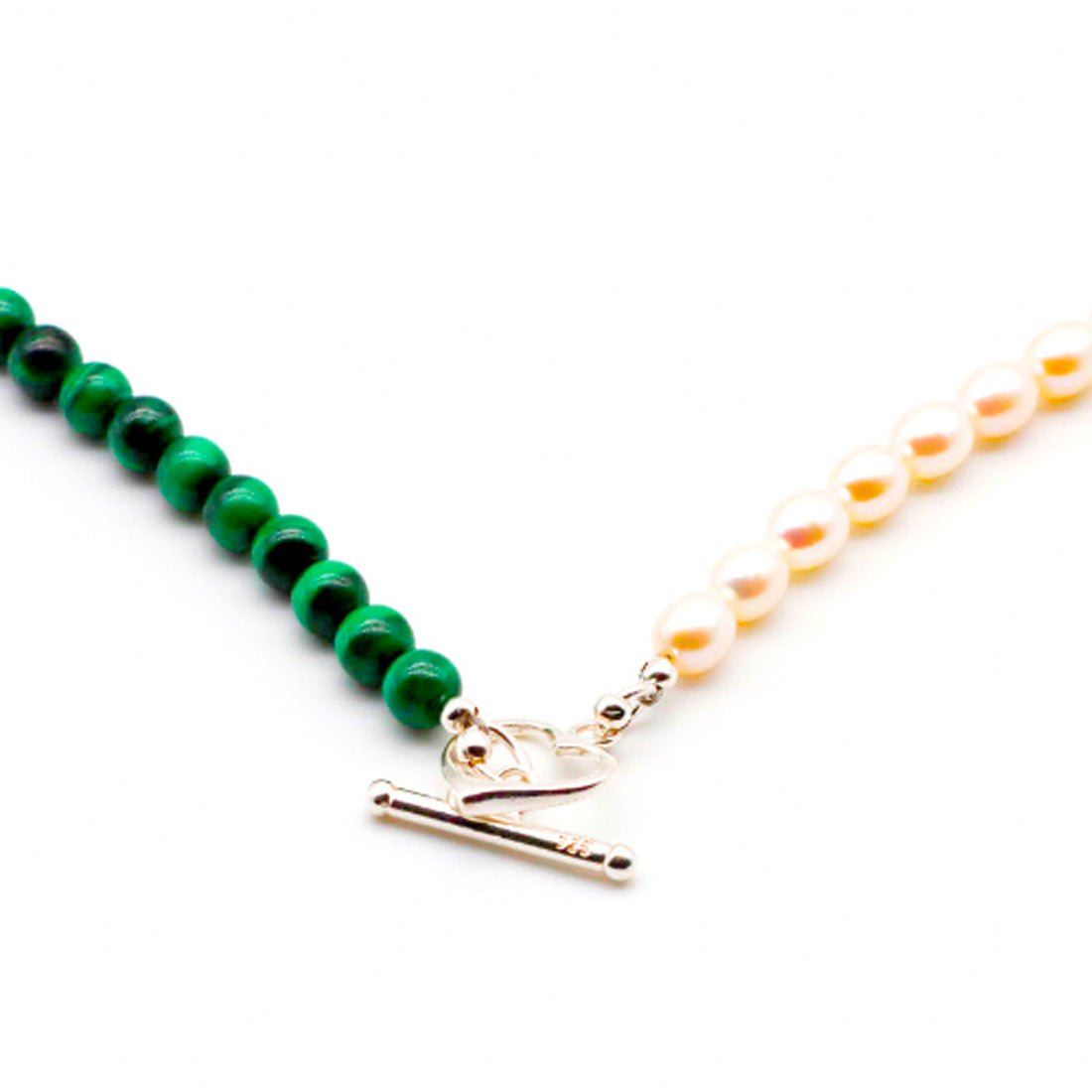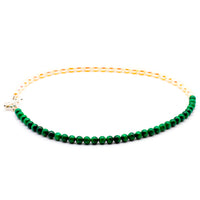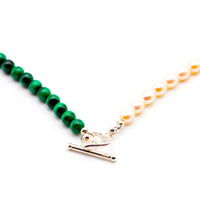 Malachite and Pearl Necklace
Malachite and Pearl Necklace
6mm Malachite gemstone
5x7mm Freshwater pearl
925 Sterling silver toggle and bar claps
Length 48cm/19"
All of our jewellery are crafted by hand in small batches, using natural semi-precious stones or freshwater pearls. The beauty in this is that being natural, the beads may have slight variations in colour and size so that every piece we make is special.
Gemstone
Last on, first off.
Gemstones jewellery can be the longest-lasting part of your jewellery collection, provided you wear them responsibly. When in doubt, remember, last to put on and first to take off to ensure it stays out of range of hairspray, perfume, lotion and other chemicals that might damage your jewellery. 

Avoid scratching
To avoid accidental impacts or damage, remember to remove your jewellery before doing strenuous activity e.g. gardening, sporting activities or even washing the dishes.

Clean them regularly
Regularly cleaning your jewellery avoids buildup of chemicals and debris that may be harmful, causing further scratching and future discolouration to your gemstones.

Pearl care
Last on, first off.
Pearls should be the final piece to your outfit. Pearls are organic gemstones that are vulnerable to chemicals and extremes of humidity. Avoid applying hairspray, lotion, perfume or makeup once you put the pearls on. Be very careful with chemical substances as they will eat into the surface of the pearls

Pearls want to be worn.
Wear your pearls often. Pearls were born in water and do well from absorbing the oils your skin secretes naturally, so enjoy them frequently. Leaving pearl jewellery stored away for a long period of time may cause pearls to dehydrate, so wearing them frequently keeps them from drying out. That said, do not submerge your pearls in water, e.g. in the shower, swimming, long contact with water or washing the dishes. 

Clean your pearls after each wear.
Gently wipe your pearls with a damp cloth or microfibre jewellery cloth to remove any perfume, makeup or lotion that might have come in contact with your pearls throughout the day.
Find the perfect jewellery to gift to a loved one, family or friend; or treat yourself to a piece that matches your style, occasion or mood.